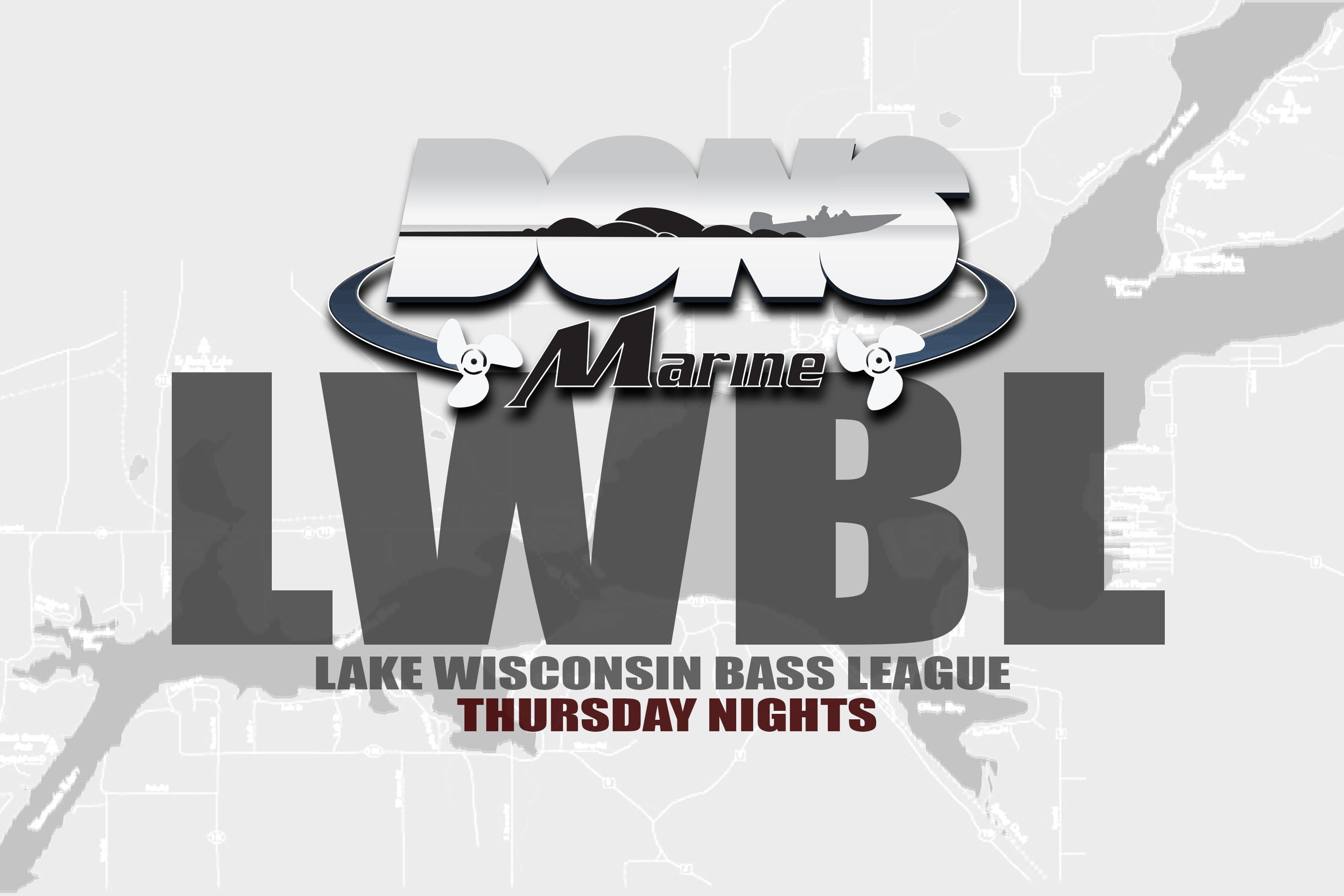 Lake Wisconsin Bass LEague

The 2022 Don's Marine Lake Wisconsin Bass League will kick off Thursday, May 5th.
Registration will take place weekly between 5:00p-5:45pm. All entry fees must be paid using VENMO to the following name: lakewisconsinbassleague. All cash prizes will be paid using VENMO. Entry fee is $15 per person, per event. All tournaments will be limited to 19 boats. Tournament hours: May/August 6-8:30pm, June/July 6-9pm
One largemouth or smallmouth bass may be scored per angler. Fish will be measured to the nearest 1/8" with tail fanned to the longest position. Dead fish (or almost) will not be scored. Short fish will result in both angler and team disqualification for the night. Only 1 angler per team will be allowed to check in and be present at the weigh-in site. A participating boat must pay $30 per event to be scored as a Team. A team member may pay double entry and fish alone and score 2 fish. A team may use a substitute partner for a maximum of 3 of the regular season events. Only two anglers will be allowed in a boat to be scored as a Team. A tournament brochure and liability waiver must be filled out and signed at registration. Refer to the link below to download the brochure for more details.
2022 LWBL rules DOWNLOAD:
2022 LAKE WISCONSIN BASS LEAGUE RULES
REGISTRATION brochure
DOWNLOAD:
required waiver form: