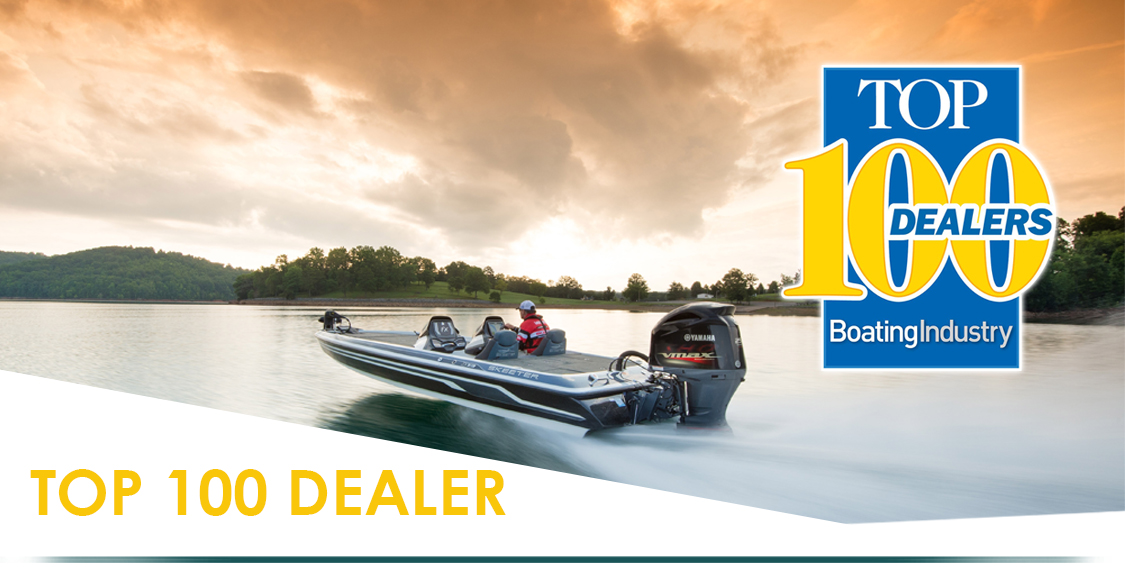 Don's Marine has been awarded the "Top 100 Dealer Award" for ten years in a row. Each year, the staff of Boating Industry magazine sends Top 100 Applications to more than 3,000 boat dealers asking a series of quantitative and qualitative questions. The Top 100 is an annual list of dealerships that are unsurpassed in overall business operations, customer service, professionalism, and all the characteristics that go along with them.
"Managing a dealership to high levels of customer service, high volume sales, and, yes, high profits, is no easy task. Simultaneously creating an atmosphere that exceeds high consumer expectations can be even more difficult. For the most professional of dealerships, however, these tasks have not only become second nature, but they are firmly integrated in the business's day-to-day operations. They understand that delivering on the promise of the boating lifestyle - not just a boat - is the #1 key to success." - Boating Industry Top 100
After months of evaluations, including a week-long retreat dedicated to the ranking process, the editors of the magazine revealed their final selections at a black-tie gala in Orlando, Florida.