YAMAHA MOTORS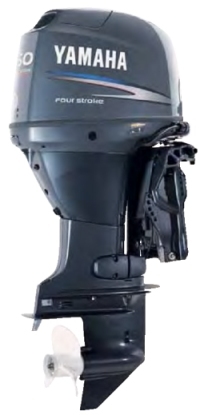 The good life is at your fingertips. Fishing with your best friend. Skiing with the family. However, you picture a perfect day on the water, having a smooth, quiet, clean-burning Yamaha engine makes it a little more perfect. They're packed with power, yet compact, lightweight, and fuel-efficient.
Why Choose a Yamaha?
Greater Reliability: The double Overhead Cam Design, on f75 and up, has fewer moving parts than a conventional single overhead cam, for added reliability and less maintenance.
Keep running on a full charge, even when running multiple electronics: your batteries are always charging when the engine is running. The Hight Output Alternator produces a remarkable 25 amps at wide-open throttle.
Acceleration, top-end speed, and fuel economy: Multi-Point Electronic Fuel Injection, standard on 50-hp to 90-hp models, boosts Yamaha's smooth, quiet midrange performance into a class all its own.
From a little jon boat to a luxurious pontoon, Yamaha has an engine that meets your needs.

Browse our current used inventory of Yamaha motors below.